The Mississippi Department of Archives & History has placed a marker commemorating the Birthplace of Elvis Presley at the Elvis Birthplace Museum in Tupelo, Mississippi.
The GPS Location of this marker is: N 33° 24.612′ W 91° 03.655′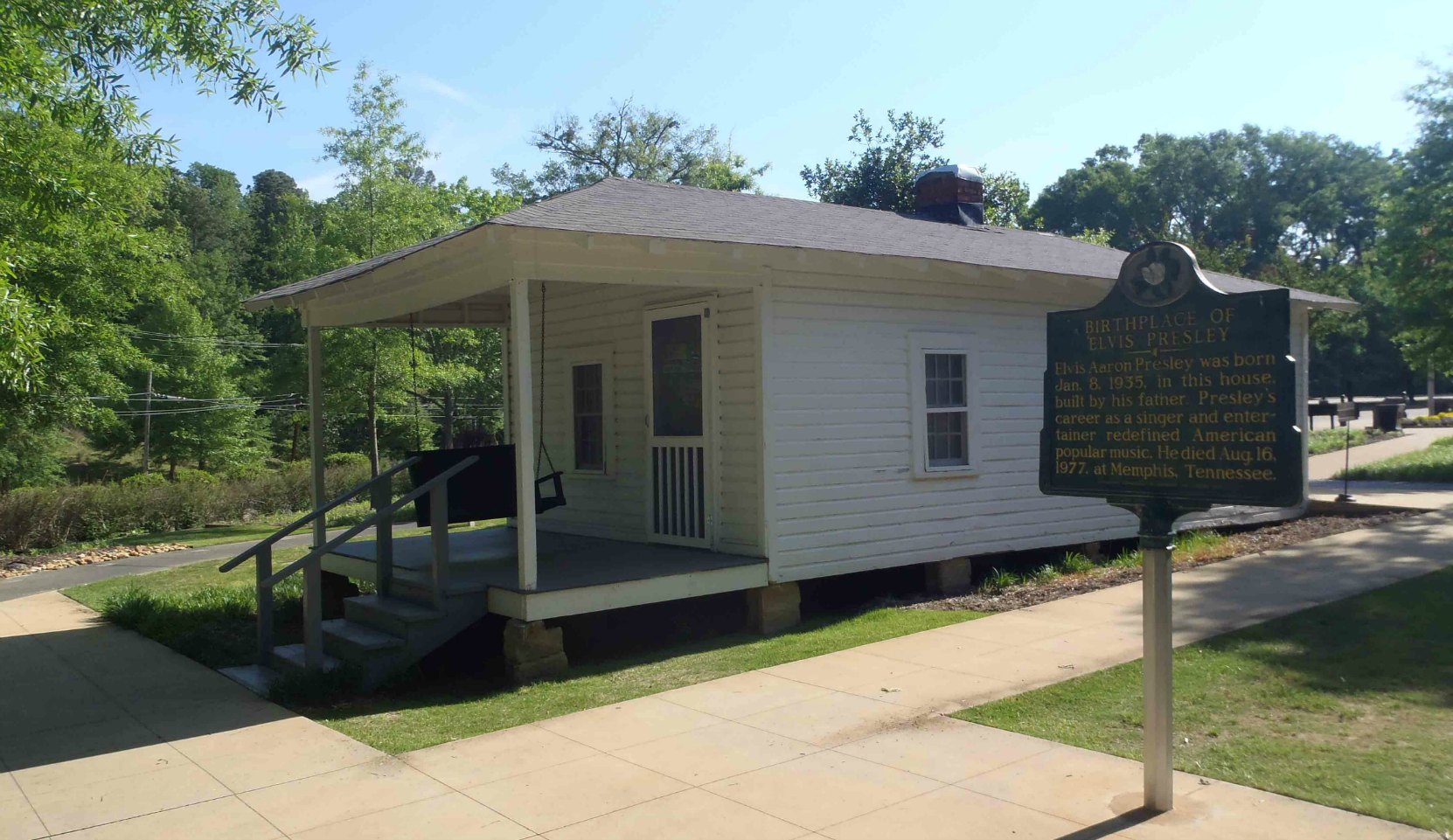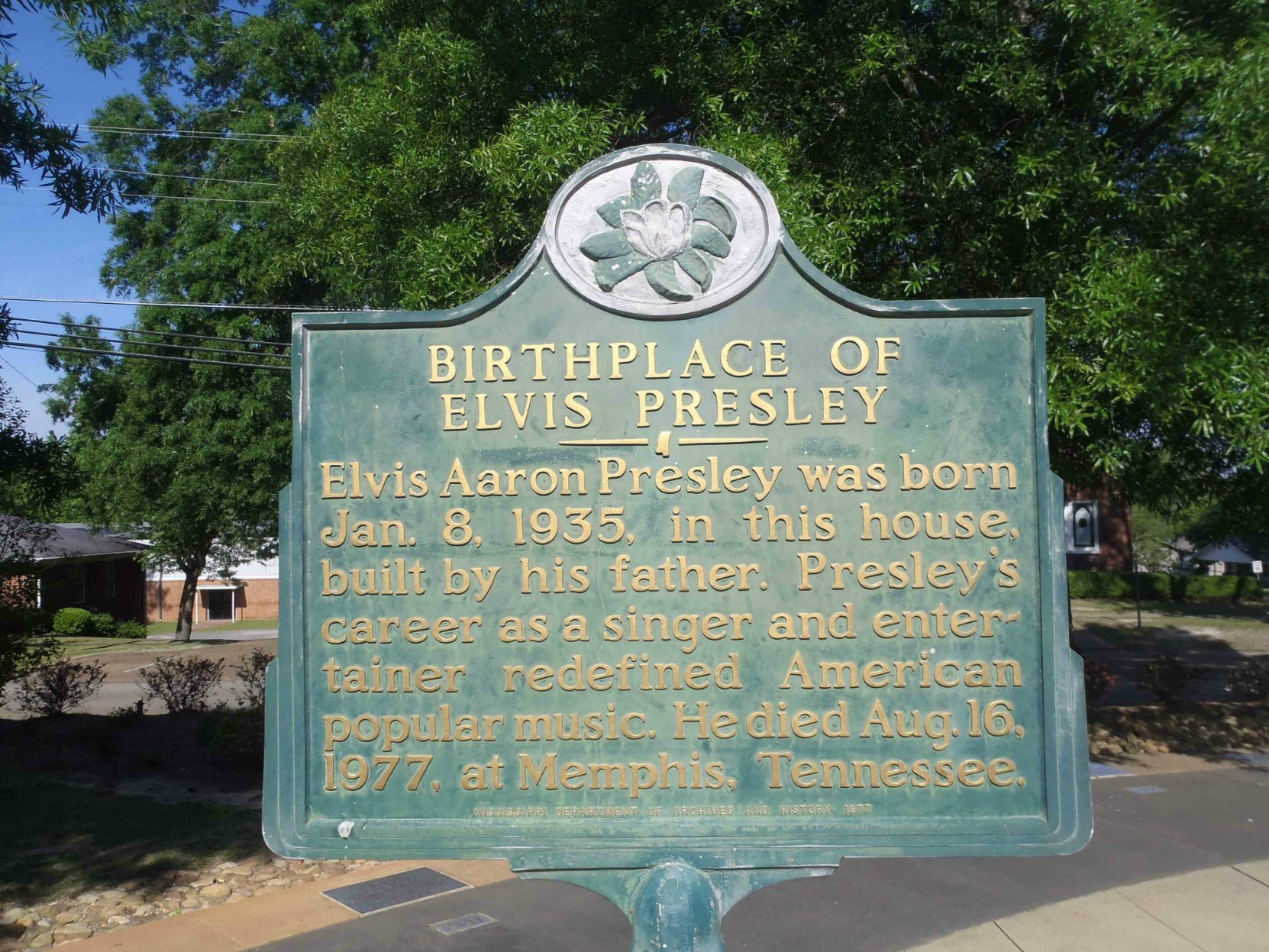 The Mississippi Department of Archives and History marker reads:
"BIRTHPLACE OF ELVIS PRESLEY – Elvis Aaron Presley was born Jan. 8, 1935 in this house built by his father. Presley's career as a singer and entertainer redefined popular music. He died Aug. 16, 1977 at Memphis, Tennessee."

Here is a map showing the location of the Elvis Presley Birthplace Museum:
The Mississippi Blues Trail and the Mississippi Country Music Trail have also placed commemorative markers at this site.
The GPS Location of these markers is: N 33° 24.612′ W 91° 03.655′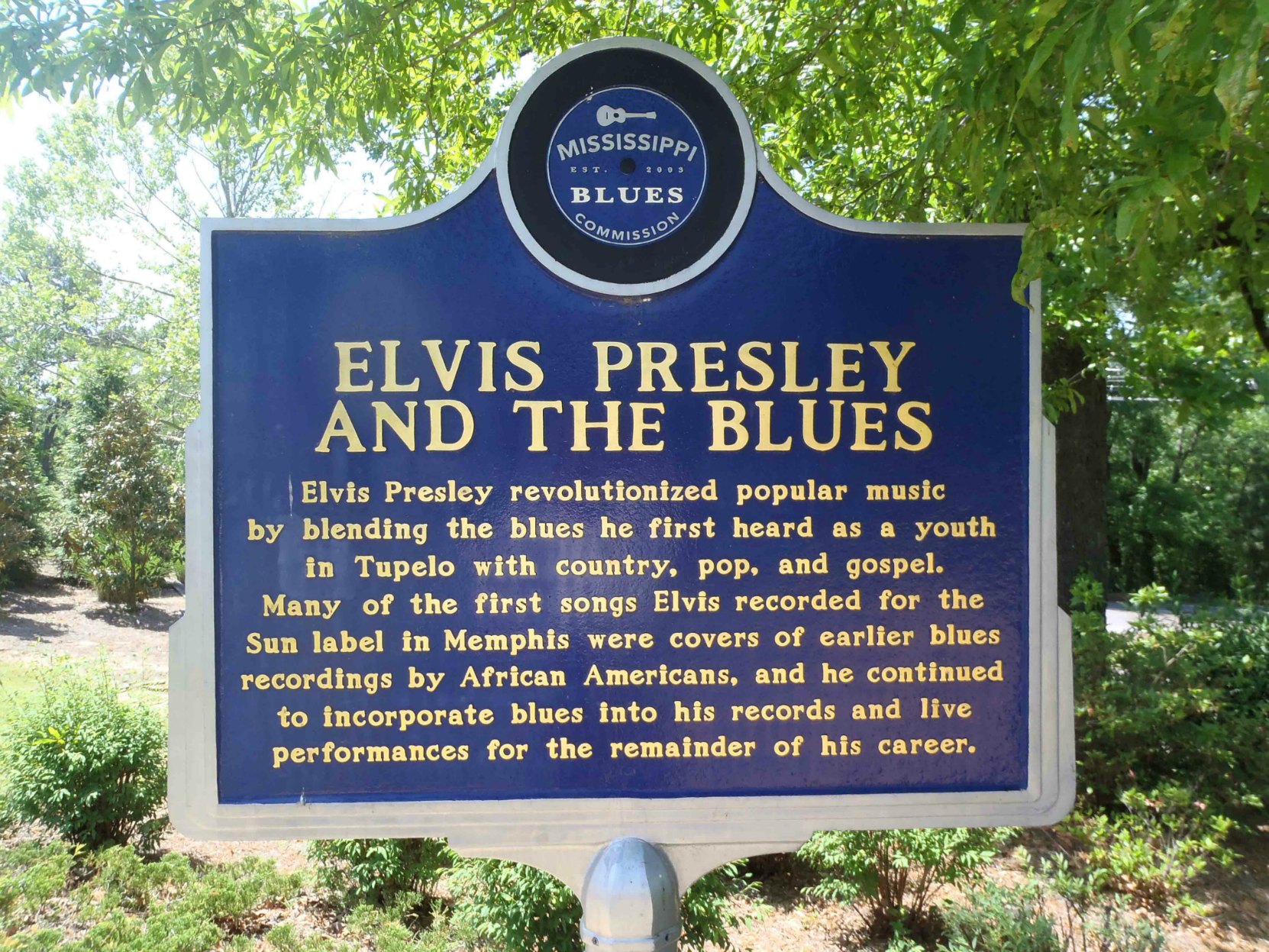 The marker reads:
"ELVIS PRESLEY AND THE BLUES – Elvis Presley revolutionized popular music by blending the blues he first heard as a youth in Tupelo with country, pop and gospel. Many of the first songs Elvis recorded for the Sun label in Memphis were covers of earlier blues recordings by African-Americans, and he continued to incorporate blues into his records and live performances for the remainder of his career."
The Mississippi Country Music Trail marker at this site reads:
"ELVIS COUNTRY – Raised on country here in Tupelo, first introduced as the Hillbilly Cat," then by RCA Victor as "the hottest new name in country music," Elvis Presley's revolutionary musical mix always had country as a key ingredient. Appearing on the country charts over 50 times, Presley's music pushed traditional country towards the modernizing Nashville Sound, which followed the pop, if not the rock 'n' roll path he'd fashioned. Elvis would record the country songs he loved throughout his career."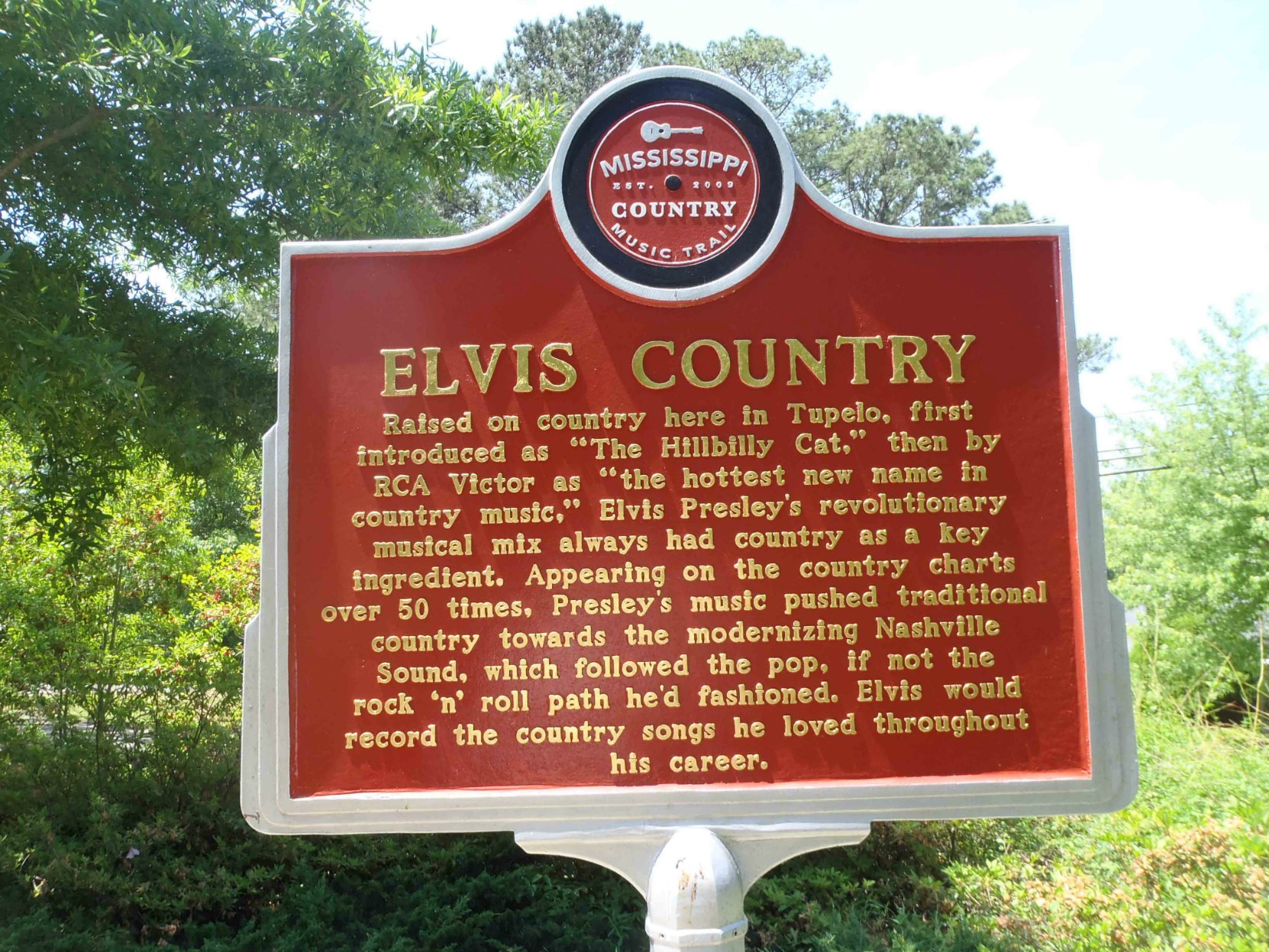 Would you like to leave a comment or question about anything on this page?